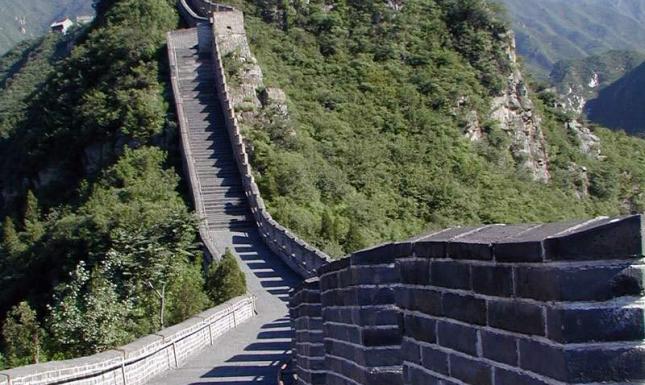 Stefan Aaron will perform as very first singer and piano-player on  August 12th on the Great Wall of China at Juyongguan/ Beijing. This will be the 2. station of his "Orange Piano Tour" that he started last year with a spectacular performance on a  glacier of a 4200m high mountain in Switzerland .The catch will be that the same Orange Piano will be used that was flown last year with a helicopter on the Alphubel. (Watch Music Video below :"Doing The Undoable" )
The "Extreme-Piano-Player" will perform 2 songs on this landmark : the theme song of the Orange -Piano-Tour "Doing the Undoable" and the "Great-Wall-Song",that will be exclusively produced and recorded for this breathtaking and historical location.
Chris Dolan ,director and producer from Boston/US will accompany Aaron with his 15- men- crew and produce the official music video about this mind-blowing event. In 2011, Stefan dreamed up the Orange Piano Tour concept, to fly his orange piano to unusual and crazy locations he would perform a new pop song, tailored to that location.
"I want to put my orange piano, whose color fits the positive energy of my songs, in unusual places and see what happens."He first launched the tour in August 2011 when his funny colored piano was flown to the peak of the 4206m high mountain "Alphubel" in Switzerland, setting an official Guinness world record for the highest piano performance in the process.